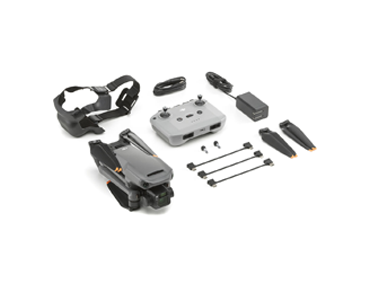 DRONS ARE A VIEW OVER THE HORIZON, THESE ARE THE EYES OF THE FIGHTING UNIT!
Raising progress for 2 drones
Usually military equipment has a formidable, brutal appearance. A drone is like a toy in the hands of a fighter, like a children's plane.
But battalion aircraft (that's right, the word is appropriate) is as serious as machine guns, armor or artillery.
A small plane operated by a skilled operator is a formidable weapon. This is reconnaissance without human losses, this is precisely adjusted fire and timely movement of the enemy.
Drone pilots are constantly training to operate drones and pass on the experience gained to young operators who are preparing to perform their first combat missions, because drones need professional operators who will skillfully fly over enemy positions.
That's why we believe in technology and our air reconnaissance!
Donate Bitcoin to this address
Scan the QR code or copy the address below into your wallet to send some Bitcoin
Copy Address
Donate Ethereum or USDT to this address
Scan the QR code or copy the address below into your wallet to send some Ethereum or USDT
Copy Address
Donate Monero to this address
Scan the QR code or copy the address below into your wallet to send some Monero
Copy Address
Features
•  4/3 CMOS Hasselblad Camera
•  46 Minutes of Flight Time
•  Omnidirectional Obstacle Sensing
•  15km Max Transmission Range
•  Advanced Return to Home